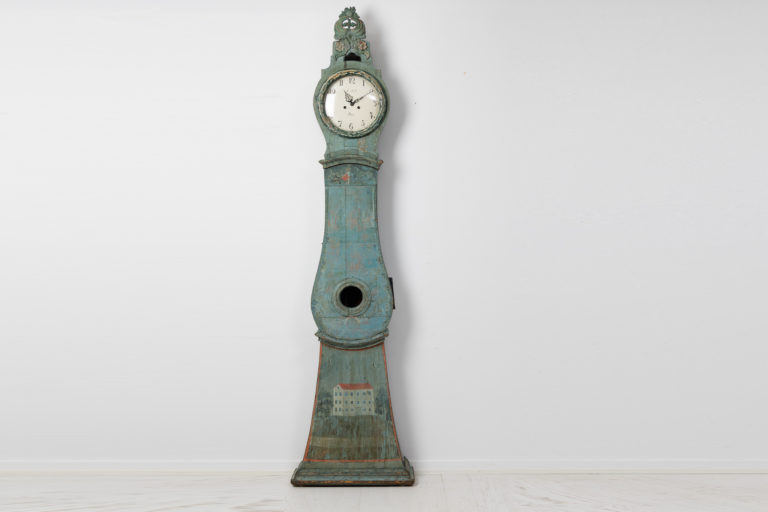 Antique Long Case Clock
Art.nr: 1955
Height : 239 cm
Length : 62 cm
Width : 21 cm
Antique long case clock from northern Sweden made during the late 1700s. The clock has the original blue-green paint with unusual decor. Time has also created a unique patina that adds to the clock's character. Additionally the clock also has a detailed hand-carved headpiece.
Far from all clocks have decorative paint and for those that do the most common motifs are flowers of all kinds. This clock however has a very unusual decor that consists of a painted figure and a house with background which is rarely, if ever seen. However what the figure depicts exactly is up to interpretation. The clock comes with the original mechanism, weights and pendulum.
The clock mechanism have been serviced and was working at the time the photographs were taken. However we leave no guarantee for the future function. This is a luxurious mechanism completely in brass which is very unusual as they were typically made in iron which was a significantly cheaper and more yielding material.
For more Clocks
Price inquiry item number 1955 Antique Long Case Clock
Inquiry form for Antique Long Case Clock